In continuation of our effort to help you do more and faster, we're today making it more simple and easy to manage your clinic on Lybrate.
Create Appointment
Now easily add a new patient while creating an appointment. Simply click on "Add Patient" and switch to adding a patient instead of searching for a pre-existing patient. This is quite helpful when you're directly trying to create an appointment for a new patient that hasn't been added yet.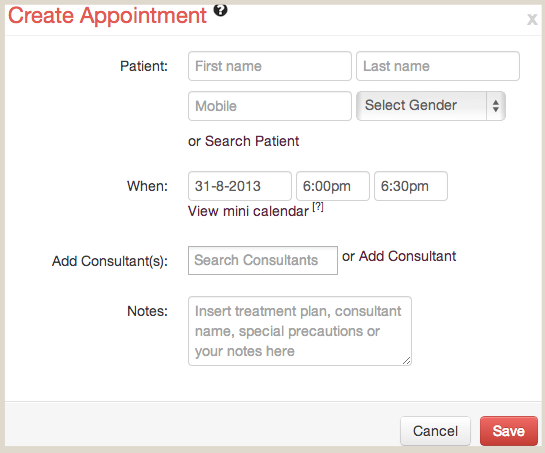 Print Estimate
We've now made it super easy to print an estimate along with printing an invoice. If you don't want to take a print of an invoice (for many reasons) and instead want to take a print of an estimate, it's now just one click away. Simply click on the

icon next to individual visits on the patient details page.
Calendar made easier
Since few weeks, you've been able to
view appointments segregated by Consultants.
However, one needed to manually select each and every consultant in order to view consultants' calendar. Now every time Calendar is loaded, Consultants are selected by default saving many clicks! Calendar is faster than ever.
As always, many thanks to those of you who've taken the time to send us feedback. We're listening and working every day to make Lybrate better.
One more thing, if you still haven't created your
FREE Lybrate Profile
, it's time to do now.