We're committed to helping our doctors manage their clinic effectively and delight their patients. Lybrate mobile app for iPhone and Android are India's only clinic management applications with ability to do everything on the go. With today's update to Android app (iPhone update coming soon!), we're pleased to announce enhanced capabilities that will allow you to do more while on the go.

Welcome your patients
Now you can send a welcome message to your patients directly from the Android app. You can send welcome message (SMS and email) while adding a new patient or to an already added patient.
For existing patients, simply go to Patient Details screen (by tapping on the patient photo or search for a patient in the Search Patients box) and tap the icon.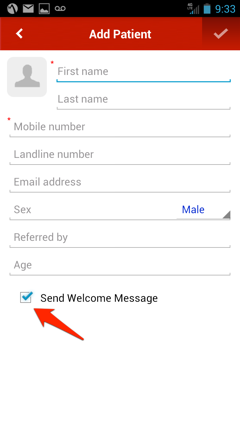 Send missed appointment SMS
Did patient miss an appointment? Sending a missed appointment SMS to patient is a great way to show your patients that you truly care for them. Simply go to Patient Details screen and tap the icon. SMS will be sent to the patient.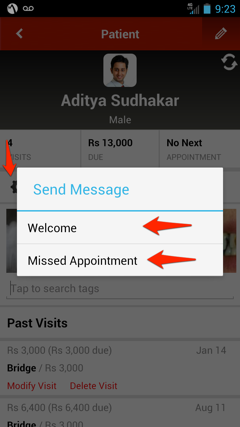 Search by mobile number
Earlier you could search for a patient by name. Now you can simply search for a patient by mobile number. Simply type the mobile number and you'll be able to quickly view the patient details.
Modify and Delete Visit
Now you can easily delete and modify visit, just like you can do on desktop/laptop. Simply go to Patient Details screen, and tap the Modify Visit and Delete Visit text.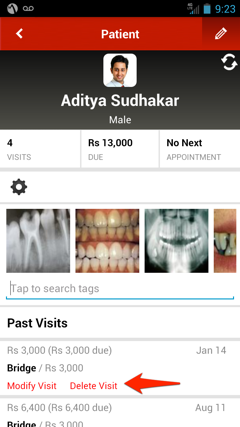 Delete Patient
Simply go to Patient Details page and tap the icon on the top right. Scroll down and tap the Delete button to delete the patient.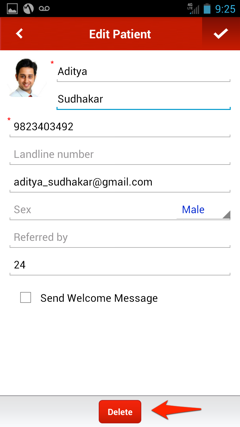 We've many more updates planned in the near future. Stay tuned! As always, many thanks to those of you who've taken the time to send us feedback. We're listening and working every day to make Lybrate better.