In continuation of our effort to help you deliver great patient care, we're today making it super easy to help you manage your prescriptions.
Prescriptions
Did your patient forget bringing the paper prescription to your clinic during his second visit? Did you find yourself in a situation where you wished you had a copy of the prescription when patient visited or called you to discuss his case, a month after the treatment? Next time you're recording a visit (or editing an existing one), simply select medicines and your patients will receive prescriptions by SMS. You can even print prescriptions with a single click.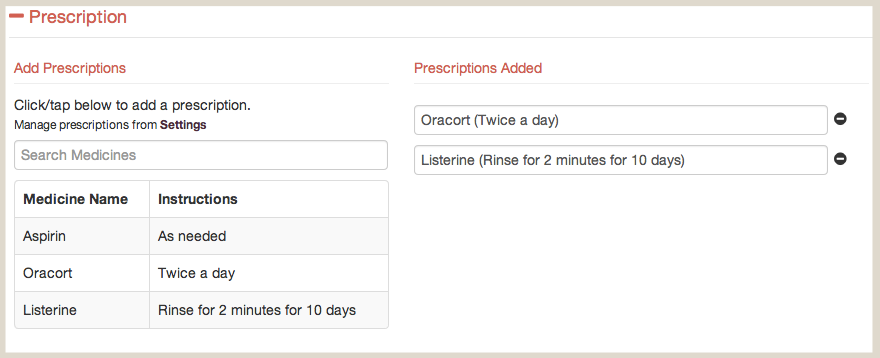 Manage your medicines by going to Settings and then simply click or tap the medicine names when you're recording a visit.
All this in less than the time it takes for you to manually write a prescription!
As always, you can choose not to send prescription (or any other) SMS by visiting SMS section of Settings.
All New Settings
As Lybrate helps you do so many things so easily, we've made the Settings page more user friendly. Simply select a section (Account, SMS, Consultants, Prescription, and Subscription) and quickly make changes without scrolling all the way! Managing Settings have never been easier.

Upcoming Appointments
Thanks to Dr. Sujith's feedback (from Kerala), Upcoming Appointments now show appointments up to two hours prior to the current time. In case the patient is delayed, appointment will still be visible for you to record a visit in a single click from your homepage!
As always, many thanks to those of you who've taken the time to send us feedback. We're listening and working every day to make Lybrate better.