Introducing Lybrate Profile which will help you get more patients online. Your Lybrate Profile is your own space on the internet that you can customize to showcase yourself to existing and future patients. It will also be searchable on Google and other prominent search engines. Here are few of the benefits of creating your Lybrate Profile
Appear on search engines when patients search for you or other doctors of your speciality.
Never miss an appointment. Enable patients to book appointment online.
Customize your own URL for your patients to book appointment online.
Showcase your expertise to your existing and future patients.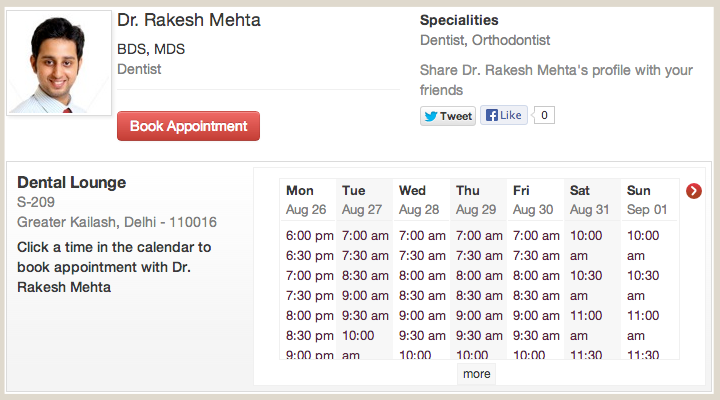 Customize your own URL
Let your patients directly book appointment online by allowing them to visit your easy to remember Lybrate Profile URL. A customized URL is a great way to enhance your personal brand. Instead of going to www.some-website.com/doctors/bangalore/dr-your-name which no one will remember, tell your patients to visit, www.lybrate.com/my-name or www.lybrate.com/my-clinic-name or anything else that you prefer.
Go ahead
and reserve your name today!

Never Miss an Appointment
Even when your clinic is closed or you're not reachable on your phone, your patients can now easily book appointment online by visiting your easy-to-remember Lybrate profile. Within a minute, your patients can see your calendar and book appointment. We'll instantly send you details by SMS. Do you want to confirm the appointment first? No problem, with a simple setting in your profile you can easily choose to confirm individual appointments. You don't have to be online during this entire process.
It's simple, seamless, and never involves any human intervention.
You control what you want. It's your profile.
As always, many thanks to those of you who've taken the time to send us feedback. We're listening and working every day to make Lybrate better.